Community animation strategy: what does it cover?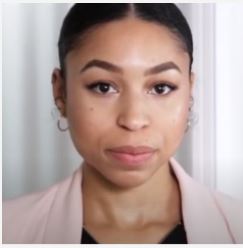 What does community management strategy or community animation consist of in a company? According to Médiamétrie, the French spend an average of 1h37 per day on the Internet, 9 minutes more than the previous year. This increase has been accompanied by new forms of participation in collective debate, with the possibility for everyone to give their opinion and to be heard by others. Social relations must now deal with this dematerialisation, which leads to the formation of groups, known as communities. These spaces are more or less supervised, whether or not they are linked to brands. For the latter, they are important because they let brands promote their products and services and obtain customer feedback.
Why do companies create their community?
While companies have long communicated in top-down mode, they have become aware of the importance of consumer feedback. Word-of-mouth happens online and negative feedback can impact both sales and brand image.
Offering a dedicated space where consumers can come together allows them to enhance their participation while grouping this participation within the same space.
Firstly, it is a way of recognising the value of the content generated by customers. The latter may have developed a high degree of knowledge of the company's products and services. They will not only share their experience with other users who can benefit from it, but they can also become true ambassadors. And what better way for a brand to be represented, promoted and defended than by its own customers! It is therefore in their interest to maintain and emulate this sense of pride. From a purely organisational perspective, a company that succeeds in converting its customers will allocate fewer resources to moderating its platform, as they will be playing a monitoring role and responding directly to negative comments.
Furthermore, it is much easier for a company to control its image if communication takes place on a limited number of channels. Indeed, if a company does not create a dedicated space, its customers will give their opinions on a multitude of platforms, each one choosing the one that seems most relevant, with their comments scattered all over the Internet. On the other hand, by opening its own community, it can unite them. This makes it easier for the company to identify them, gather their opinions and respond.
Now we need to think about the animation strategy…
Why is the community animation strategy no longer a moderation-driven strategy?
Why is the community animation strategy no longer a moderation-driven strategy?
Now that we have established the usefulness of the community, the point should be made that not everything is limited to creation. Although moderation, which consists of ensuring that the rules are respected and that everyone expresses themselves appropriately, is widely known and applied, it is no longer enough to create a buzz around a brand
A community is a space where users must be able to express themselves freely and where they are the ones who produce the content. But a community where the company only ensures that its rules are followed is of limited relevance. A well-managed community, on the other hand, is one in which users' opinions are genuinely highlighted by the moderators and where users have access to advice, support and special services. This will not only generate traffic on the platform, as customers will find it interesting to be part of it, but will also create a sense of belonging over time.
The company will also be able to build a less formal and more personalised relationship with its customers, which is made possible by the "cozy" tone and stance employed with its community.
How can you put in place an effective community animation strategy?
There are many solutions. A powerful community lets the company establish its brand image and creates links to its other communication channels.
A first solution is for the company to integrate the content produced by its customers/users into its communication. A video or a well-constructed article are all ready-to-use tools. One example was the discovery of the Louvre by ParisASMR, a youtuber followed by over 200,000 people.
The creation of participative content: competitions, prizes to be won or surveys of the community, the website and social networks will also allow everyone to react and weigh in on an innovation or news item.