Who we are
Since 2015, we have been accelerating the adoption of new digital practices to boost employee efficiency.
Digital for People
Companies are constantly evolving to meet numerous challenges: launching new products and services, technological innovations, conquering new markets, digitalising processes, developing new skills and knowledge.
These changes imply new practices that must be rapidly assimilated by the business core departments and participants.
The unique combination of consulting services and support for business core activities allows Seequalis to advance the transformation of organisations and the adoption of new digital practices that boost employee efficiency.
Key figures
9,5
Million euros
turnover in 2020
45
Consultants recruited
in 2 years
Our values
Diversity
The rich variety of professional skills at Seequalis stimulates our creativity and pushes us to constantly surpass ourselves. Diversity is indeed a key success factor of our missions.
Flexibility
We adapt to our clients' culture with open-mindedness, aiming for excellence. This flexibility offers closeness and tailor-made services based on our convictions and our know-how.
Sharing
We encourage a transverse and caring approach to knowledge. Sharing is a guarantee of success and of transparency between our teams and the clients who put their trust in us.
Respect
Authenticity and truthfulness are our hallmarks. We do indeed promote high quality exchanges that guarantee the fulfilment of our commitments and also excellent relations with our employees.
Seequalis inside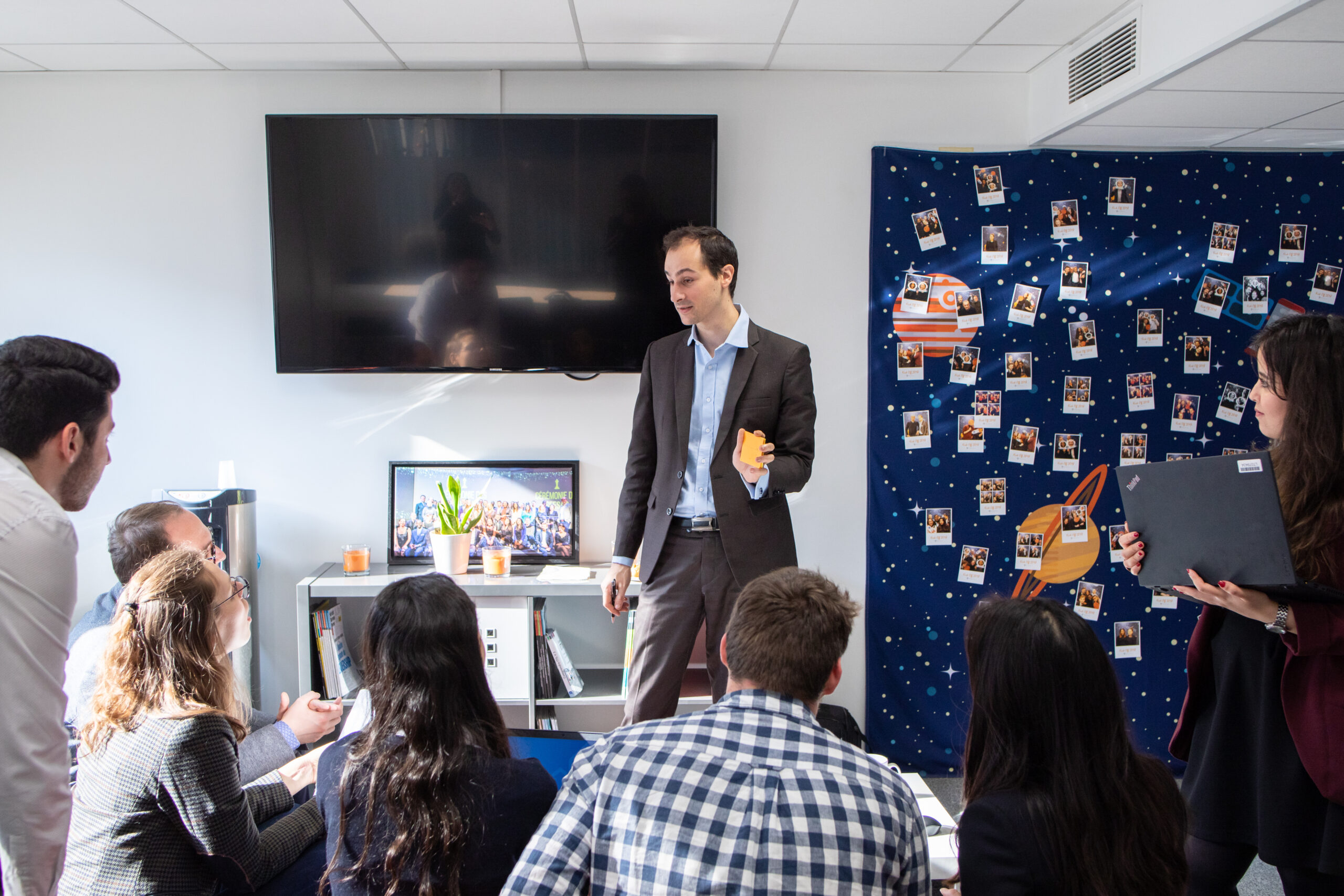 Seequalis is first and foremost a team driven by shared convictions and values. Discover our culture and our teams!
Join us